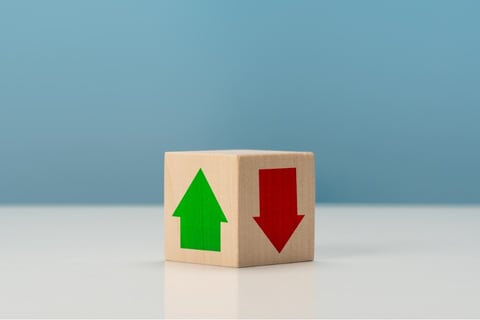 While others often sway you away from the less-than-stellar aspects of their financial reports, Swiss Re has not been shy to highlight a negative mark on its performance card – releasing its results announcement today with a title featuring the reinsurer's $248 million net loss in the first quarter.
Swiss Re attributed the loss to three headwinds: the war in Ukraine, heightened financial market volatility, and the continuing COVID-19 pandemic. The latter impacted the life and health reinsurance segment (L&H Re), which posted a net loss of $230 million in the period. The loss in 2021 was smaller, at $193 million.
Property and casualty reinsurance (P&C Re), while still profitable in Q1, saw a decline from last year's $481 million net income to $85 million this time around. "The result," noted Swiss Re, "reflects the robust technical performance of the business as well as lower investment results and reserves in relation to the Ukraine war of $154 million."
Additionally, P&C Re absorbed natural catastrophe claims worth $449 million in the January-March span. These mainly related to storms in Europe and flooding in Australia. In the same period a year ago, the corresponding claims figure stood at $316 million.
The corporate solutions segment, meanwhile, contributed $81 million in net income. Last year, the unit enjoyed a higher net income of $96 million.
Overall, Swiss Re's $248 million net loss in the first quarter of 2022 represents a dive from 2021's $333 million net income. Group chief executive Christian Mumenthaler, however, doesn't seem fazed.
"While the first quarter of 2022 presented significant headwinds for the re/insurance industry and Swiss Re, we are confident in the group's ability to navigate the challenges," stated the CEO. "Thanks to the actions we have taken over the past years, our businesses have all the necessary levers in place to drive profitability and deliver against our financial targets for 2022."