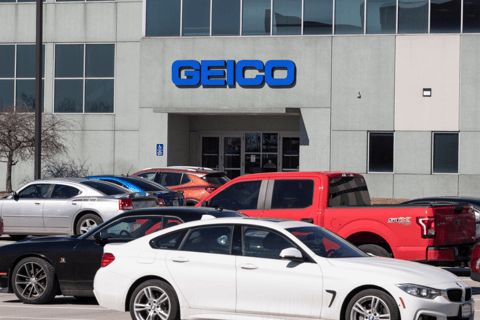 Citing the inflation of repair and replacement prices, GEICO will be raising auto insurance rates in Illinois by an average of 6%.
The new rate hike – which raises the average annual premium of drivers in Illinois by $103 – was filed March 11, and made public on March 22. A filing revealed that the new rates will go into effect on May 30, 2022.
Crain's Chicago Business reported that this rate hike comes less than six months after GEICO had filed for a separate 6% auto insurance rate increase, which took effect last December. Citing data from the Illinois Department of Insurance, the news outlet also said that the number of policies written by GEICO's primary auto unit in the state dropped 9% within the last six months.
Read more: Major insurers hike state auto insurance rates post-lockdown
US auto insurers have been filing for rate increases as more drivers return to the roads. In Arizona, Allstate, Farmers, Progressive and even GEICO have enacted auto insurance premium rate increases since mid-2021. For its part, GEICO – considered Arizona's largest private passenger auto liability insurer – had posted an 8% rate increase last November.