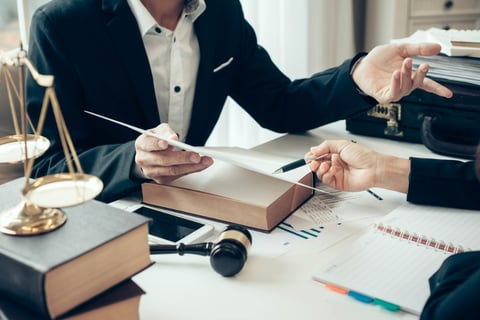 The insurance giant State Farm has been confronted with dozens of pending lawsuits following claims of racial discrimination among former employees and policyholders, as reported by The New York Times.
Darryl Williams is the owner of a Southside building that houses six apartments. When a pipe burst, he did what every policyholder would do – file a claim with his insurer. However, State Farm refused to believe Williams' retelling of the story, reasoning, "we have a lot of fraud in your area."
Williams, like the majority of the people in his neighborhood, is Black. He believes that State Farm denied his claim because of his race, so he sued the insurance company back in 2019.
Not long after, many other Black people came forward to do the same after State Farm accused them of fraud. Filed cases went beyond policyholders when employee Carla Campbell-Jackson, a former State Farm employee of almost three decades, is said to have been wrongfully terminated after she brought up concerns about State Farm's refusal to compensate people of color.
Campbell-Jackson said in her testimony that State Farm focused on claims in neighborhoods with a high risk of fraud to make them easier to deny. Robert McLaughlin, the lawyer for Campbell-Jackson, said he has represented over 150 current and former State Farm employees who have filed cases against the company for racial discrimination, The New York Times reported.
However, State Farm said the move was to change the way claims flagged for fraud were allocated within the investigative unit. State Farm spokesperson Roszell Gadson said in an email to The New York Times that "racism has no place anywhere" and that the insurer will "vigorously defend ourselves in court."
"Recent allegations of discrimination do not reflect the State Farm culture," Gadson wrote.
In 2021, the Equal Employment Opportunity Commission sided with Campbell-Jackson, accusing the insurer of discrimination and retaliation.