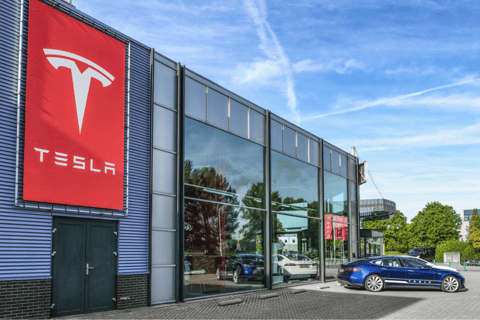 Tesla is looking to expand its auto insurance offering into two more states: Oregon and Virginia.
The electric vehicle manufacturer currently offers insurance products in Arizona, California, Illinois, Ohio, and Texas – where Tesla first launched its pilot insurance program which tracks policyholders' driving behavior to set rates.
Read more: Tesla rolls out new auto insurance product
The "safety scores" generated by Tesla's onboard telematics systems in its vehicles are available for drivers to view and use in insurance rate setting in Arizona, Illinois, Ohio and Texas – California regulations have not yet permitted the use of telematics data in insurance. Tesla claims that drivers with high safety scores can save 20% to 60% on their insurance costs.
Forbes reported that in a departure from its previous insurance offerings in other states, Tesla's insurance policies in Oregon and Virginia will be underwritten by its in-house insurance business, Tesla General Insurance. Previously, the auto manufacturer partnered with insurance companies to offer coverage.
Tesla had also previously filed paperwork with state regulators in Washington state, but has yet to start selling insurance in the region.
In an earnings call earlier this year, Tesla CFO Zachary Kirkhorn said that the company has plans to eventually roll out auto insurance nationwide. He also noted that Tesla aims to have insurance in enough locations that 80% of the company's customers can purchase their auto insurance from Tesla.
Read more: Tesla Insurance could potentially be America's biggest auto insurer
In 2020, Tesla CEO Elon Musk made a statement saying auto insurance could make up between 30% and 40% of its car business.