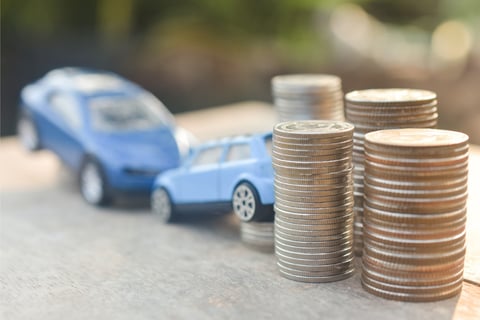 The Illinois Department of Insurance has called on auto insurers to provide more information on how much insurance companies may have overcharged Illinois drivers during the 12-month pandemic period between March 2020 to February 2021.
Insurers have come under scrutiny since the Consumer Federation of America (CFA) found that auto insurers received $42 billion in excess premium while refunding only $13 billion in 2020. In the state of Illinois, each driver is required to purchase auto insurance, but the pandemic had Americans driving less as they worked from home, which meant fewer crashes and insurance claims.
The Illinois Department of Insurance believes the pandemic-related impact of having fewer risks on the road "was not reflected in the prices they charged for coverage." As a result, each customer is said to be short-changed an average of $125 per insured vehicle, CFA reported.
"We applaud the Department of Insurance and Pritzker administration for today's action," Abe Scarr, state director at Illinois PIRG, said. "If the data show, as we expect, that insurers made windfall profits during the pandemic, we'll call on them to issue additional customer refunds."
This Department's action is in response to a letter written and sent by 16 state senators and 9 advocacy organizations last January. Most insurers have provided some refund after public pressure mounted, but CFA estimates insurers could still owe customers up to $896 million in pandemic relief.
"Illinois has among the weakest auto insurance rate consumer protections in the country, so we appreciate regulators exercising the authority they do have," Scarr said. "We look forward to working with the Department and Illinois policymakers to improve auto insurance consumer protections going forward."
California, New Mexico and Washington Departments of Insurance have issued similar data calls to fully assess the impact of mileage reductions on the exposure to the risk of loss during the pandemic.
Insurers have until May 15 to present the requested information, which will be then made public by the end of June.